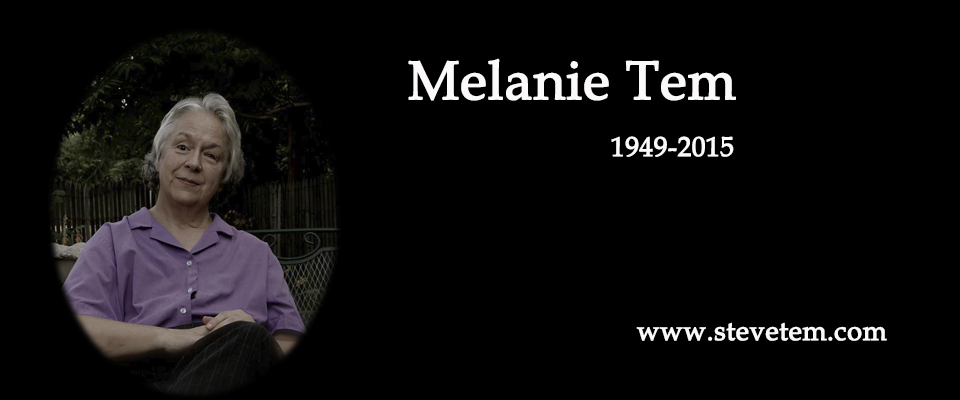 Books & Audio
For Melanie Tem audiobooks, check out her page listing on the Audible website.
---
THIS CHILD IS MINE: What It Means To Adopt a Child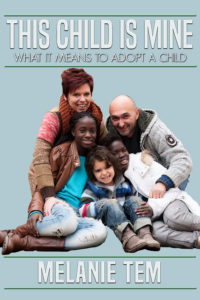 Essential reading for those currently adopting a child, thinking about adopting a child, or simply interested in the subjects of adoption and parenting older children, this concise handbook provides a unique perspective on the difficult and wonderful adventure of parenting older children.
Based on both her professional experiences and her experience as an adoptive parent, Melanie Tem's This Child Is Mine: What It Means to Adopt a Child introduces readers to "claiming," the important process by which a parent says, once and for all, "This is my child."
Illustrated with fictional vignettes inspired by her experiences with hundreds of parents and children, she illuminates the key issues that come up with children and their adoptive parents.
The late Melanie Tem was not only an award-winning writer of fiction but a social worker in adoption for decades. Her paper "The Leap of Faith" has been used around the country for training prospective adoptive parents and professionals in the field.
Order from Amazon here.
MAKING LOVE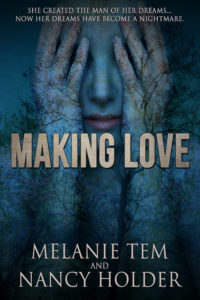 Once Charlotte Tobias was a prim and severe schoolteacher, wielding her red pencil, writing to imaginary lovers and hiding the letters in a closet. Then, on the night of her fortieth birthday, Charlotte dreamed of love, and her life would never be the same again.
He came to her, her own creation, bold and dark, naked and rippling with muscles. She named him Phanes. She game him poetry, and curiosity, and let him make love to her in ways and places she could never have imagined. She let him awaken her and change her and take her to the edge of her fantasies…
WITCH-LIGHT

Twenty-year-old Valerie Kittridge is horrified to learn that her father has had a stroke. As an only child and with her mother dead, her father is all she has in the world, and she leaves her life as a film student in California to nurse her father back to health. On her wild, late-night car ride to Duerme, the small town in New Mexico where her father lives with his girlfriend, she is besieged with a host of strange and terrifying dark omens and flashbacks to her childhood. For there is something waiting for Valerie at Duerme, not just her stricken father, but an irresistible stranger who had saved her life many years ago-the man of her dreams.
In Witch-Light, Nancy Holder and Melanie Tem collaborate on the second of their fascinating demon-lover stories. The first one, Making Love, was a sensual variation on the Frankenstein theme. Witch-Light is the mesmerizing story of a dark, mysterious, devastatingly handsome man named Gabriel, a bruja, or male witch, who draws Valerie into a twisted romance that will take her to the very edge of love and obsession.
Full of the magic and mystery of the Southwest, Witch-Light is a bittersweet, compelling mix of romance, horror and fantasy, a dark journey into a strange and wonderful world of folk magic, superstition, and obsessive love that knows no bounds.
Order from Amazon.
---
SINGULARITY

Singularity gathers award-winning writer Melanie Tem's most important short fiction, highlighting her diversity and mastery of her art.
The sixty stories collected here range from "Sitting with the Driver," a western with a dark woman at its center, to "Little Shit," a contemporary tale of a woman who uses her deceptive appearance and psychic power to trap those who prey on the helpless. The child in "Corn teeth" longs not only to become a part of an alien family, but also to become an alien. And in the title tale, a man studies singularities and strin theory to both understand and blind himself to the truth about the woman he loves. Although the story is not science fiction, its exploration of physics is as rigorous as that found in the best sf. Here you will find no triumphant warriors, no powerful and beautiful protagonists, no monsters from beyond the dark cold void or madmen bent on conquest.
Tem's characters are mothers and siblings, orphans and lonely seniors. Her stories are often about family, and always about relationships. Even though Kelly is the only character in "Iced in," the bitter truth that lies at the story's heart is that she is doomed by her failure to maintain relationships. Melanie Tem's stories are often haunted by ghosts and monsters, ghosts and monsters revealed as all too human. In Singularity, she explores the love and terror that lie deep within all of us.
Order from Amazon.
---
THE YELLOW WOOD

Publishers Weekly Review:
"Bram Stoker and World Fantasy Award winner Tem (1949-2015) enters some disturbing psychological territory with this contemporary story of five siblings struggling to cope with the talents imposed on them by their father. Alexandra Kove was always expected to be more than any of her siblings but, fed up with her father's interference in her life, left their family home in the yellow woods. Returning after 30 years, she attempts to separate who she is from the person her father tried to create. She starts to suspect her father's influence over her family might go further than a lifelong contest of wills as she uncovers evidence of his unconventional parenting methods. Tem balances her insightful depictions of people made deeply neurotic by an overbearing parent with the creeping presence of the uncanny, suggesting there is more to the Kove family's obsessions than childhood trauma. The book beautifully exploits the fine line between merely weird and genuinely unnatural."
TOR.COM: "If The Yellow Wood is a tightly-written and morally complex novel, it is also unexpectedly suspenseful. The emotional tension is perfectly balanced; Tem has created a book that's harder to set down than a thriller." 
Order from Smashwords or Amazon. 
For the Nook: https://www.barnesandnoble.com/w/the-yellow-wood-melanie-tem/1013744973
---
YOURS TO TELL: Dialogues on the Art & Practice of Writing
(co-written with Steve Rasnic Tem)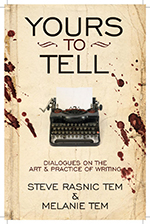 Steve Rasnic Tem and Melanie Tem are no strangers to the writing business. Between the two of them, they have published more than 600 short stories, 20 novels, and 10 short story collections. Not to mention numerous articles, essays, poems, and plays. They've won the World Fantasy Award, British Fantasy Award, and Bram Stoker Award. In this book they go over everything from the mechanics of writing, to how to find the time to write, to dealing with all the paper writers tend to collect. They discuss plot, point of view, setting, characterization, and more, all in an informal tone that invites you to become part of their conversation. Learn how to find your stories because they are Yours to Tell.
Order from Apex Book Company. 
---
The rest of Melanie's work may be purchased at the Crossroad Press Melanie Tem page.
Each book page allows you to choose an option to buy this ebook from either Amazon, Barnes & Noble, Apple, Kobo, or Smashwords. There are also audiobook versions listed for some titles.
---
ALDEN MILLS: A Ruth Torgesson Mystery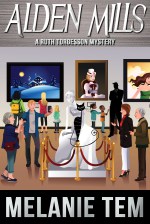 While investigating the possible exploitation of a friend's father with Alzheimer's, small-town amateur sleuth Ruth Torgesson runs afoul of the violent local militia movement and remnants of the Ku Klux Klan.
---
BLACK RIVER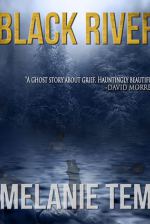 For Renata Burgess — wife, mother, social worker and writer — Friday, March 18, 1988, is just the start of a busy weekend. Her daughter's going to a birthday party sleepover. Her elder son will be over for Sunday dinner, her nine-year-old boy clamoring to have a friend over. Just a normal Friday. Until 8:20 PM — when one of her children is found dead.
Wrenched by shock and grief into currents of reality of which she's never previously been aware, Renata struggles to come to terms with her loss. A she learns to live day to day and moment to moment with the pain, she embarks on an eerie journey through an underworld inhabited by monstrous and seductive creatures that threaten both her sanity and her physical survival. She travels not only downwards but also backwards in time. Finding herself thrown into the lives of other mothers at the moment of their bereavement, Renata takes her first step towards healing — recognizing the fact that she is simply part of an infinite process…
Painfully raw, yet ultimately hopeful, this novel about the horror of loss and the amazing resilience of the human spirit confirms Melanie Tem as a "major talent at work." Locus
One of the most resonant, moving novels of recent years, this is a near-masterpiece. Darlington Northern Echo
The power of her…writing is…extraordinary. You can't stand back from this torrent of emotion; you're swept along with it into the darkness. It's fascinating, overwhelming, compelling…Melanie Tem is one hell of a writer. SFX
"A ghost story about grief. Hauntingly beautiful." – David Morrell
---
BLOOD MOON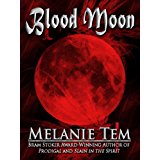 Things happen when Greg is around…all kinds of things bet broken, yet you can't really say he's destructive because you never see him break anything. Other kids are getting hurt or getting into trouble all the time, yet you can't put your finger on just what he does…it's as if he spends all his energy being furious with the world; anger is the only consistent thing he's ever had and he'll hold on to it with a vengeance.
When Breanne Novak adopts eleven-year-old Greg, she knows she has troubles ahead. But Greg has an uncanny ability to *make things happen* and Breanne soon realizes that she had been totally unprepared for the full impact of the struggle about to rock her life.
Also available as an audiobook.
---
DAUGHTERS
(co-written with Steve Rasnic Tem)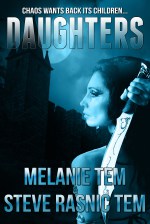 Four diverse characters collide in an ancient world of darkness and magic: the amazon Gwynn, the princess Evonna, the wizard Alden, and the beast Thet. Out of that collision comes an unforgettable novel of endings and reconciliations, the death of magic and the birth of technology, and the eternal struggle between darkness and light.
Highborn Evonna is unhappy with her constricted choices and troubled by her brother Alden's dabblings in wizardry. In the great city that is her home, where nothing unplanned ever happens, something has gone terribly wrong. Everywhere are signs of chaos and creeping madness, rumors of plague, and intimations of worse to come. But what can Evonna or Alden do? The answer comes unexpectedly, with the terrifying visit of the subhuman Thet and the sudden appearance of the amazon Gwynn, who harbors a shocking secret. Together, the four unlikely companions bring unimagined change to the city… and are themselves changed in unimaginable ways.
---
DESMODUS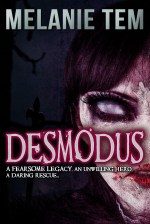 My mother did not like men. Most women I knew didn't. Her attitude toward us was more contempt than hatred, more disappointment and disgust than dislike.
Joel Desmodus is a male vampire living in a community dominated by female vampires. Unlike the humans who live in the surrounding towns Joel's species is totally matriarchal–from the powerfully mysterious and frightening Old Women to Joel's own fourteen-year-old niece who, despite her youth, is seen to be better equipped to make decisions than he is.
Because of the excessive demands placed upon them all, the women need the winter season to hibernate, leaving the men to indulge in orgies and any other hedonistic activities denied them during the rest of the year. And this particular winter Joel is given the unnatural task of managing his younger sister's weird family while she is asleep.
When he inadvertently stumbles on a horrific secret which has remained hidden for generations–a secret which, if revealed, would threaten the very structure of the vampire society–Joel is forced to kidnap his niece's newborn baby boy, and in doing so face his own complicity in the fearsome legacy of his people.
"Desmodus provides a perversely unique spin on the traditional vampire novel." — Nancy Collins
---
IN CONCERT
(co-written with Steve Rasnic Tem)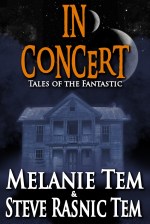 Steve Rasnic & Melanie Tem: In Concert collects the collaborative short fiction of Melanie Tem and Steve Rasnic Tem, who have worked at the cutting edge of imaginative fiction for over a quarter century. In the twenty-one tales herein, the reader will find fear, joy, and mystery. In Concert showcases the wide range of their collaborative work. The title story tells of a lonely elderly woman who achieves rapport with a lost astronaut through the power of music. In "The Icy Region My Heart Encircles," an aging Mary Shelley, creator of Frankenstein, keeps the heart of her late husband on the mantel and is haunted by her dead children and the living incarnation of her Monster. And in "The Man on the Ceiling," the authors take turns telling of the fears and darkness common to all families, while reminding the reader that "everything I tell you is true." The publication of In Concert is an event well worth celebrating.
Also available as an audio book
---
OUT OF THE HOUSE OF DARKNESS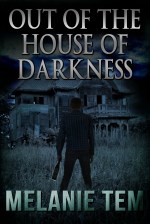 He came from a long line of alkies, addicts, and ne'er-do-wells. Sobriety wasn't enough—he needed a new life.
In Out of the House of Darkness, we meet Neil as he works to make up for the decades he lost to severe alcoholism. This isn't a story about getting sober; it's about moving past mere sobriety and consciously creating a fulfilling life out of the shambles.
---
PRODIGAL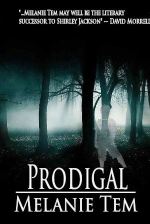 Bram Stoker Award Winner: First Novel 
Her brother Ethan is dead. then why does he visit and why does he leave the doors open for Lucy and her sisters — doors that whisper of the place that claimed Ethan's body and mind?
"Don't be afraid, Lucy."
The world of sleepy houses and glimmering summer lawns is losing its hold on Lucy Brill. Her parents don't have the answers – they don't even have the questions. ethan has changed everything. Ethan, whose drug-racked body lies in the morgue…Ethan, who beckons Lucy to follow.
"Welcome, Lucy, Welcome."
Lucy will follow, blinded by light, her head filled with anger. lucy Brill is going away…to the place that took her brother's life, where evil waits with open arms.
"Melanie Tem may well be the literary successor to Shirley Jackson." – Dan Simmons
"With its deep-rooted, quease-making, profoundly disturbing generator cranking away at efficiency deep under the surface, Prodigal is quite a good novel edging toward greatness. Probably one could apply the same comparison to the writer." – Edward Bryant, Locus, July 1991
Also available as an audiobook.
---
REVENANT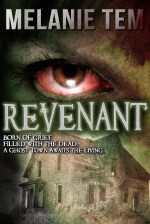 Regret and denial haunt the ghost town of Revenant. It is the last chance for the living to give the dead and gone the gift of freedom. The pedophile, the mother who talks to her dead children, the father with an image of his son before the accident, the little boy yearning for his birth mother and a girl morning her phantom aborted baby, all congregate in Revenant for the final judgment. Either let them go or spend eternity in a vast wasteland, endlessly floating.
There is a presence in Revenant: ancient, powerful and hungry. To continue her endless suffering, she must feed on the souls of the tormented. All she has to do is wait, and they will be drawn to her for a final kiss. Welcome to Revenant, enjoy your stay in the land of the dead.
"A heartfelt, cathartic tale…the most genuinely haunting I have read for a long time." — Time Out
---
SLAIN IN THE SPIRIT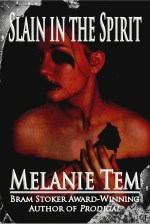 Leila Blackwell suffers from keratitis, a condition that, coupled with prior eye problems, is slowly robbing her of her sight. Nevertheless, she stubbornly tries to maintain a "normal" lifestyle, often forsaking the companionship of her lover Cathy to act independently, as any fully sighted person might do. It's thus that she finds herself alone in a public rest room when a familiar male voice penetrates the silence, saying, "Don't be afraid, I won't hurt you." 
Leila finds herself kidnapped and confined in a basement, slowly and steadily losing her site, as she is forced to engage in a battle of wills with a man who beleives he is acting to save her soul. Through a series of harrowing escapes and confrontations with obstacles both real and self-imposed, Leila must try to survive to reach freedom, and her life, without losing her sanity in the process.
Also available as an audiobook.
---
THE DECEIVER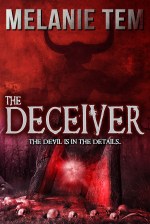 The Devil, they say, is in the details. The little things. The small decisions we make every day. But for the Harkness family, this expression is all too literally true. For many years the members of this family have gotten seemingly helpful advice at key moments in their lives from a mysterious — and very persuasive stranger. He doesn't always look the same. His name may be different. But he's always around whenever some sort of decision needs to be made. And what he says makes so much sense. His influence on the Harkness family seems slight at first. But before anyone realizes it, the strange man is leading them down some very dangerous — and terrifying — roads indeed.
"…one of the most understated and subtle horror novels that I have ever read. In fact, it is much more a literary success than a genre exercise…." — P.B. Strauss, Avon Grove Sun
---
THE MAN ON THE CEILING
(co-written with Steve Rasnic Tem)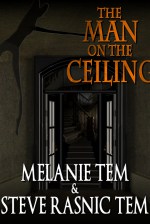 Two interwoven memoirs of love, loss, and family with a haunted, frightening edge.
In 2000, American Fantasy Press published an unassuming chapbook titled The Man on the Ceiling. Inside was a dark, surreal, discomfiting story of the horrors that can befall a family. It was so powerful that it won the Bram Stoker Award, International Horror Guild Award, and World Fantasy Award–the only work ever to win all three. Now, Melanie Tem and Steve Rasnic Tem have re-imagined the story, expanding on the ideas to create a compelling work that examines how people find a family, how they hold a family together despite incomprehensible tragedy, and how, in the end, they find love.
Loosely autobiographical, The Man on the Ceiling has the feel of a family portrait painted by Salvador Dali, where story and reality blend to find the one thing that neither can offer alone: truth.
"Joining their voices in The Man on the Ceiling, the Tems have composed a chorus that is at once incredibly frightening, ineffably sweet, and absolutely unforgettable." – Dan Simmons
Shirley Jackson Award finalist.
---
THE TIDES

Rebecca Emig, the twenty-eight-year old administrator of The Tides nursing home, is way out of her depth, both professionally and personally. Rapidly deteriorating with Alzheimer's disease, her father, resident of the Tides, begins to call her by another name–'Faye'–a name which she does not recognize, but which provokes a violent reaction in her mother. As Rebecca delves into her father's past she learns that he was once married to a disturbed and dangerous woman who he now believes, even in his lucid moments, has returned.
Increasingly haunted by questions about this woman, Rebecca must also cope with a sequence of strange, sinister and fatal incidents, for which her father claims Faye is responsible. Desperate to stop these events spiraling out of control, yet sensing that an insidious force is possessing many of the already compromised personalities in her care, Rebecca finds that she, herself, is becoming more and more uncertain of where she came from and of who she really is.
Also available as an audiobook.
---
WHAT YOU REMEMBER I DID
(co-written with Janet Berliner)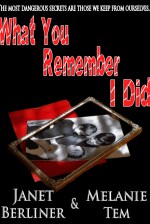 What You Remember I Did is a Baby Boomer love story, full of the complications of adult life. Struggles such as estranged children, an ailing mother, an ex-husband, grandkids, and the kinds of deep secrets that life brings. For Nan Jenssen and Matthew Mullen, it's a recipe for passion and conflict. Nan is a middle-aged tennis coach at an upstate New York community college and spends her evenings watching old movies with her mother, who is slowly slipping into dementia. Then a co-worker sets Nan up on a date with Matt, the incoming poet-in-residence. He's handsome in a James Mason way and very intelligent, but Nan senses something beneath that surface. Of course, she's been sensing that with every man since her husband of more than twenty years confessed that he was gay and left her. In Matt's case, the secret he's hiding is that he has an estranged son who has accused him of abuse based on "recovered" memories. Since Matt won't talk about it, Nan finds the son's therapist and poses as a new patient to find out if the woman is brainwashing her patients, or if Matt really is abusive. What follows spins Nan's world out of control, and puts her own ailing mother's life in danger. All because the therapist has a secret so dark, she keeps it even from herself.
---
WILDING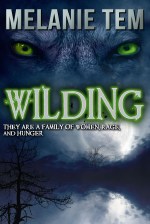 EYES OF THE WOLF, EYES OF THE WOMAN
On a moonlit night in Denver a young girl runs – half transformed, half starving, half innocent. Behind her stretches a legacy of strong women, each possessed by the girl and the terror of the changing.
Save her, or consume her.
Four sisters lived in four houses. Now their female descendants, steeped in blood and sacrifice and rage, cling to their essence and their ancient rituals while Deborah, runaway, uninitiated, threatens their survival.
The family of hunters hunts her down – racing on all fours through the streets of the city and the canyons, gripped by their own quarrels and regrets and their desperate, essential love for one another. They are driven by the need to run, to hunt, driven by the insistent itching of the hair that lies hidden between the flesh and the skin.
---
Four of Melanie's oral storytellings have been preserved as an album at the Bandcamp website as a free download.