NEWS
My latest collection, THANATRAUMA, is now available from online retailers in paperback, ebook, and audio formats.
The first night of the 2nd Annual NY Ghost Story Festival is complete, featuring Daniel Braum, Venita Coehlo, Gwendolyn Kiste, Jon Padgett, and myself. You can watch the YouTube recording here: https://www.youtube.com/watch?v=WnucDDtVc4E
Links
A young man slowly surrenders his senses in "Bees from the Hive." Read for free at:  http://stevetem.com/free-fiction/
Wondering which of Steve's many short story collections to buy or just curious about the differences? You can find that info here.
You can now subscribe to the Steve Rasnic Tem YouTube Channel here.
For information about the Steve & Melanie Tem Collection at Texas A&M click here.
Latest Books
ABSENCE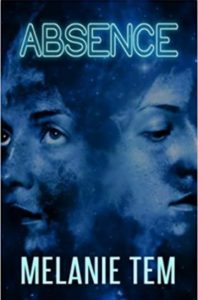 Melanie's posthumous YA science fiction novel is now available in paperback and ebook formats.
Nothing is simple in fifteen-year-old Casey's life. She has two families and two houses and two rooms of her own. Sometimes this makes her feel lucky, but other times she feels practically homeless. She also has a brother with Asperger's. He's interesting to have around, and she loves him very much, but he's also complicated.
And speaking of complicated, Casey discovers she's a time traveler.
She'll be doing her Algebra homework, or on her way to work at the restaurant, when suddenly she's in some other time and place, in some other body, and she's supposed to do something. Help somebody. Fix some problem. But how?
Order from Amazon here.
THE NIGHT DOCTOR And Other Tales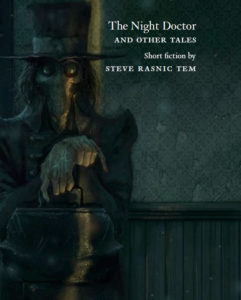 THE NIGHT DOCTOR AND OTHER TALES Steve's brand new collection from Centipede Press is on sale now. 25 stories including 2 originals. 336 pages, ribbon marker, handsome signature page, and attractive dustjacket by artist Gary Laib.  Purchase here: http://www.centipedepress.com/horror/nightdoctor.html
You can view a YouTube video of Steve reading the title story here.
Publishers Weekly starred review: "'Sometimes it takes all our effort to keep the anxiety of simply being human at bay' … Tem treads a fine line between the weird and the horrific in these stories, and they are memorable for their subtle power and insidious eeriness. This haunting collection is the perfect Halloween accompaniment."
John Boden at Ginger Nuts of Horror: "Every story in this collection is marvelous. All of them emotionally heavy and steeped in themes of loss, regret, grief (triple helpings on that one) and despair. All painted in lush realistically thick strokes and colors. All of them masterpieces."
Char's Horror Corner: "UNSETTLING! My highest recommendation-especially to fans of the weird tales!"
FIGURES UNSEEN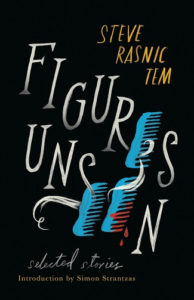 Winner of the World Fantasy, British Fantasy and Bram Stoker Awards, Steve Rasnic Tem has earned a reputation as one of the finest and most original short fiction writers of our time, blending elements of horror, dark fantasy, science fiction and surreal nightmare into a genre uniquely his own. This new volume collects for the first time thirty-five of Tem's best tales, selected by the author, and includes an introduction by Simon Strantzas.  "His writing deftly weaves together fantasy, horror, science fiction, and surrealistic weirdness into tales that are both frightening and beautiful … Consider this collection a must-read for aficionados of the surreal." Maria Haskins, Barnes & Noble Blog.
"It's a masterful collection. Story after story grabs you from the first sentence or image, shoehorns you effortlessly into familiar places you've never been, allows you into another life as it's coming apart or, perhaps, just coming to rest. These are sensuous tales, with gorgeously worked language and cadences. They breathe. Their hearts beat soundly beneath your own…The stories of Figures Unseen shimmer with beauty, with felt reality, and with the mysteries forever at the heart of all our lives." – James Sallis, The Magazine of Fantasy & Science Fiction
THE HARVEST CHILD AND OTHER FANTASIES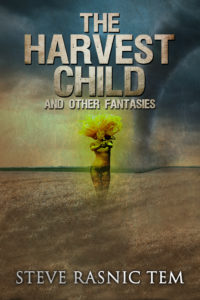 THE HARVEST CHILD And Other Fantasies is a massive collection of the wide range of Steve Rasnic Tem's fantasy tales. These 39 stories include sword & sorcery sagas, chronicles of fairies, elves, witches, wizards, magical creatures, Robin Hood, funny fantasy, and a smattering of science fantasy, as well as some uncollected dark fantasy tales which emphasize the fantasy over the horror. None have appeared in his previous collections.  Just a sampling of sources: After Hours, Paradox, Asimov's, Dragon Magazine, Elsewhere, Infinite Loop, New Frontiers, Jabberwocky, Chrysalis, Grue, Mythellany, Fantasy Book, Extro, and Beneath Ceaseless Skies.
Order the paperback from Amazon.
Order the ebook from Amazon.
Order from Smashwords.
Order from Barnes and Noble.
 YOURS TO TELL:
Dialogues on the Art & Practice of Writing
(co-written with Melanie Tem)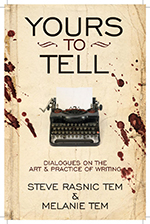 Steve Rasnic Tem and Melanie Tem are no strangers to the writing business. Between the two of them, they have published more than 600 short stories, 20 novels, and 10 short story collections. They've won the World Fantasy Award, British Fantasy Award, and Bram Stoker Award. Here they discuss plot, point of view, setting, characterization, and more, all in an informal tone that invites you to become part of their conversation. Learn how to find your stories because they are Yours to Tell.
Order from Apex Book Company. 
 EVERYTHING IS FINE NOW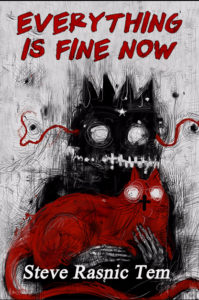 In this new collection award-winning horror author Steve Rasnic Tem showcases a variety of ghosts and other creatures aiming to keep you up all night with the lights on. Read about the two best friends chased by a strangely familiar figure. Or the teenager who wakes up with fur sprouting from every nook and cranny on his body. Or the fellow with a crazy mom whose magical powers only make things worse. Or the mechanic who keeps his cars running on oil, gasoline, and blood. These stories range from subtle supernatural tales to the legends heard sitting by a campfire. For adults, teenagers, and middle-grade readers.
Order from Amazon.
For more new book information go to the Books page.
"Late Sleepers," my day after Thanksgiving story, originally published in It Came From the Multiplex (ed. Josh Viola), has been performed by David Powell on PseudoPod #733. https://pseudopod.org/2020/11/27/pseudopod-733-late-sleepers/
read more